Play
9 Hole Course
Canal Side Course
Play
18 Hole Course
Riverside Course
Picturesque
Grounds
Tranquil Setting
Play Golf @The Home Of The Trilby Tour
Whether you are a regular golfer looking for a golf club in the East Midlands with great value membership and superb facilities, a visitor looking for a peaceful round of golf or a society in search of an enjoyable day out, we are confident we can cater for all your needs.

The 18 hole Riverside Course has been designed to embrace a number of water features in a tranquil setting adjacent to the River Trent.
Traditional features add to the attraction of the par 70 course which measures some 5,993 yards in length. 
Each of the 18 holes test the skill and nerve of players at all levels, providing a challenging yet satisfying round of golf with great views.
Additionally, there is the 9 hole par 36 Canal Side Golf Course of 2,911yards. A unique course in Nottinghamshire if you have limited time to play or perfect for beginners looking to develop their confidence and skills .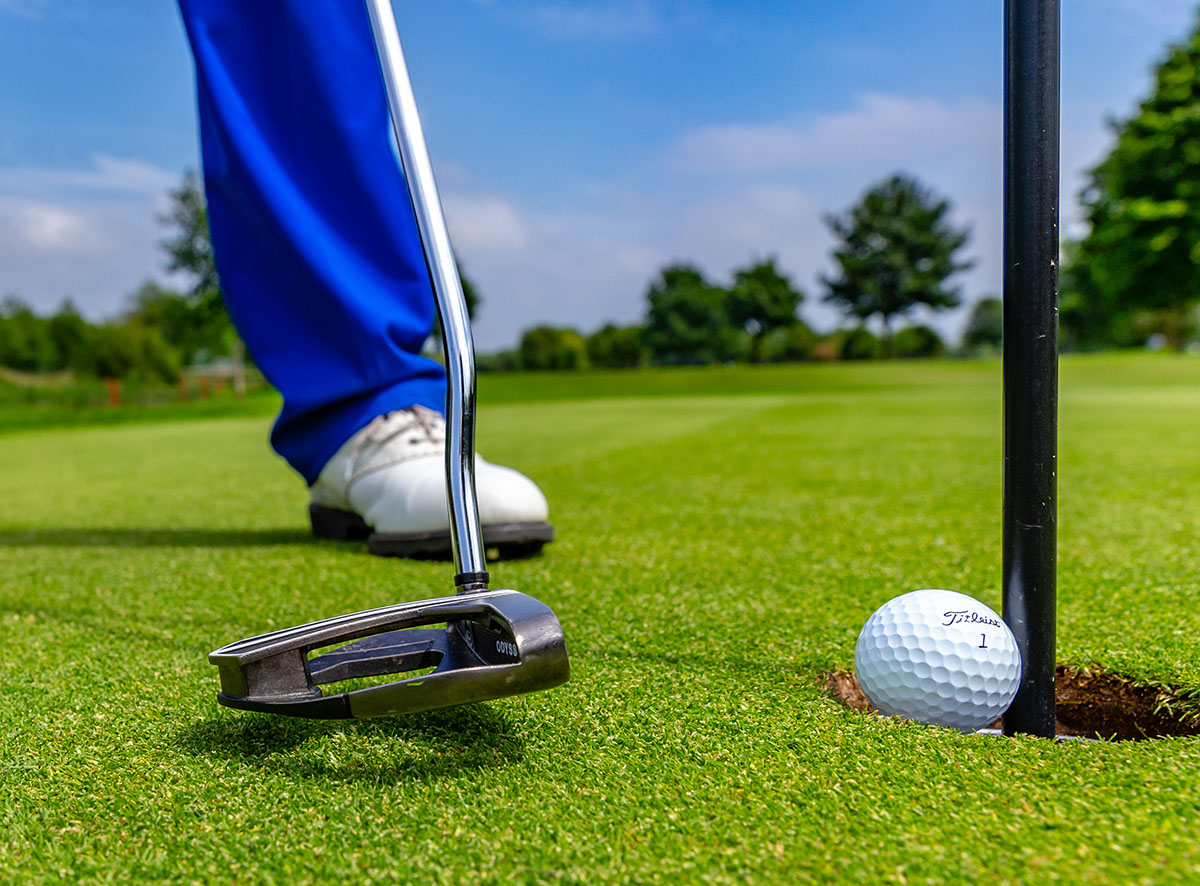 Golf Membership
A comprehensive range of membership packages are offered for both the individual or corporate member.
Membership subscriptions are renewed annually.  Club members are currently given the option to join or  renew by finance through Premium Credit.
When joining as a Full Playing Member, a  down Payment is required before application for finance is submitted.  Terms and conditions do apply.  For further details speak with a club reception associate or EMAIL enquiries@trentlockgolf.com
WHICH MEMBERSHIP SUITS YOU?
There are two Club Memberships currently available; each category offers two types; 7-day Full Membership or *5-day Weekday Membership.  (Please note the 5-day membership does not permit golf on Public / Bank holidays, or club competitions that fall on a weekend. Application for this type of membership is limited) 
We also offer 'Age-Criteria' Memberships which are aimed to attract Juniors (under 18), Youth and Young Adult. Proof of age is required upon application.
MEMBERSHIP CATEGORIES:
          [i] 7-DAY Member: Monday - Sunday
          [ii]5-Day Member: *Monday - Friday (excludes public/bank holidays) 
9-HOLE CANALSIDE MEMBER - permits golf on the 9-Hole Canalside Course 
          [i]  7-DAY  9-Hole Membership 7-day Member: Monday - Sunday
          [ii] 5-DAY  9-Hole Membership: *Monday - Friday *excluding Public/Bank Holidays
AGE CRITERIA MEMBER - varying categories including Junior, Youth and Young Adult.
Tee reservations and check-in at Club Reception are mandatory and apply to all club members.
Club members can book a tee reservation two weeks in advance and encouraged to download the APP to book online 24/7.

For application, please contact club reception by email to : enquiries@trentlockgolf.com
There are a host of benefits of becoming a club member. 
Advance Tee Reservations
Club Members Guest rates
Golf Cart Hire Concession Rate
Driving Range Card Credit uplift - special rate for club members
Club Members weekly competitions and social events
Our Club also have a 'Seniors Section' organised and run from within the Club, hosting weekly competitions and social events.
Find out more by contacting us for current fees.
Trent Lock Golf and Country Club is one of the few clubs in Derbyshire, Nottinghamshire and Leistershire to have been accredited with the "Golf Mark"  award, a national scheme operated by the England Golf, English Women's Golf Association and Club Mark.  
The scheme is designed to identify junior and beginner friendly golf facilities which allow young people and beginners to develop their talents and personal ability whilst giving them professional support and guidance.
SafeGolf
SafeGolf is a partnership of UK golf bodies committed to promoting a safe and positive environment for all those participating, working, and volunteering in the sport of golf. 

Trent Lock Golf Club is dedicated to these standards set by England Golf and will enable us to continue to work towards the mission of the SafeGolf partnership to ensures that everyone will have a fun, safe and positive experience when golfing at Trent Lock Golf Club.
Safeguard the welfare of children and young people as well as adults at risk
Details of our Safeguarding Child Policy and Safeguarding Adults Policy can be viewed by clicking on the links.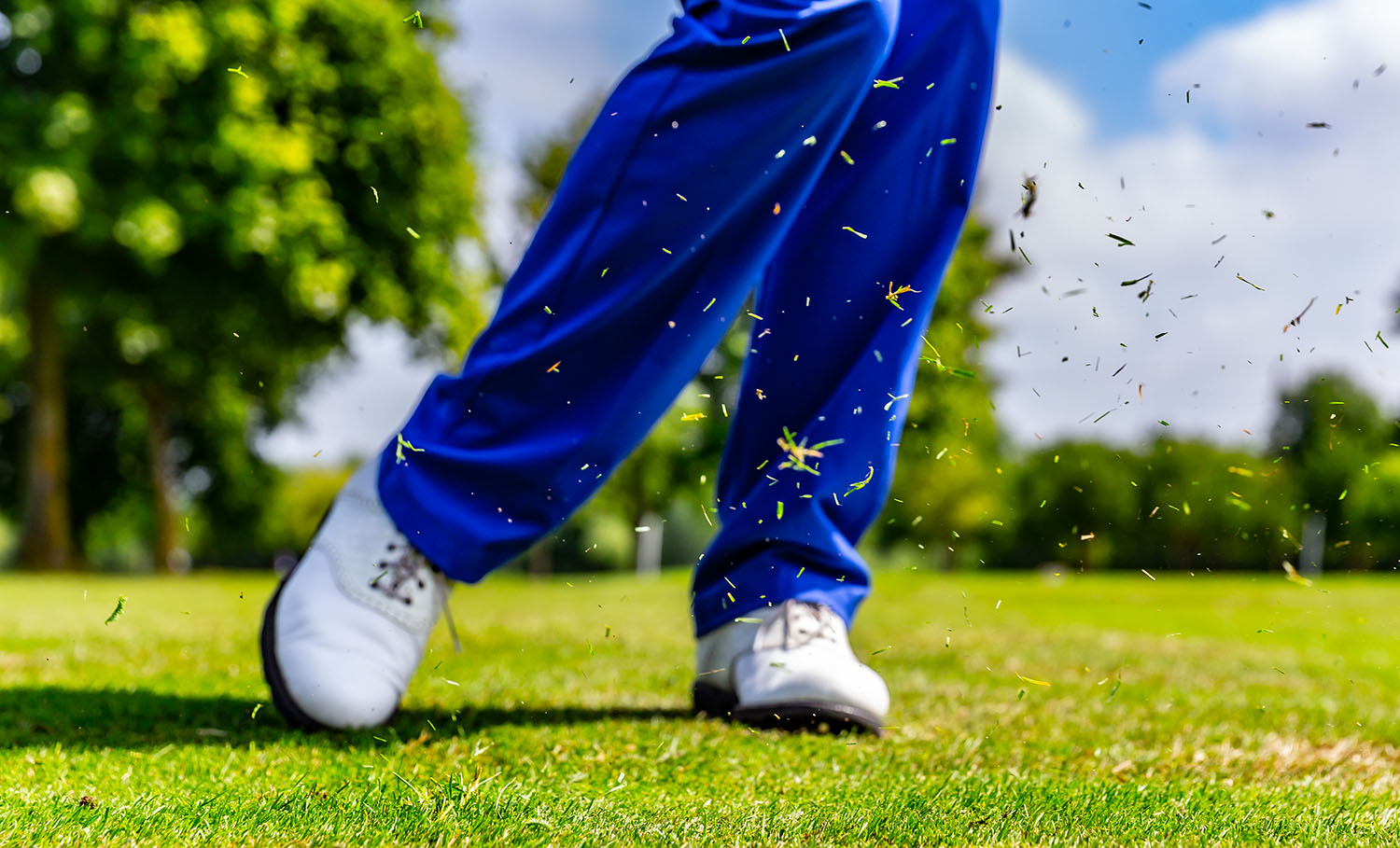 Trent Lock
Green Fee
Golf is NOT permitted outside opening hours. 

All visitors are welcome to play both the 9-hole Canal Side Course and 18-hole Riverside Course.


'Check-In' at Club Reception is mandatory for Visitors, Societies, and
Club Members.
Availability is confirmed online up to 7-days in advance.
Reservations are made by our online booking portal.
If you wish to update your booking with additional guests or to request golf
cart hire, you can email enquiries@trentlockgolf quoting your booking
reference.
To reserve the tee within 24 hours, booking enquiries can be made by
contacting club reception. A deposit is required to 'hold' the tee.
The booking system is managed internally. #Tee slots maybe merged at
when wait-listed or at peak times to allow up to 4-ball players. Please ensure
you book or notify us of ALL players to avoid disappointment at 'check-in'.

COUNTY CARD HOLDERS - NOTTINGHAMSHIRE
For varying #tee times throughout the week, we accept *Nottinghamshire County
Card. Contact Club Reception for availability.
*County Card must be presented at 'check-in' to qualify for rate.  (Please be advised
we do not accept cards outside the Nottinghamshire County)


All tee reservations must be made in advance confirming voucher or card number
when booking. We reserve the right to amend or restrict tee reservations for this
arrangement.
GREEN FEE RATES
18 HOLE RIVERSIDE COURSE
Rates vary throughout the day. 
# Please refer to Dress code heading below.
Click below to book your next tee time or view the latest course notices via our online tee time booking portal.
GREEN FEE RATE
9-HOLE CANAL SIDE COURSE
The  9 hole Canal Side Course now operates on a tee time booking system. Tee time bookings can be made by clicking below, via the Trent lock app.
Weekday  Rate                                £11              ADULT 9-Hole Round 
Weekend  Rate                                £13             ADULT 9-Hole Round
Public / Bank Holiday Rate            £13             ADULT 9-Hole Round
Under 16 Years (with ID)
Weekdays                                   £8.50           
Weekend                                    £8.50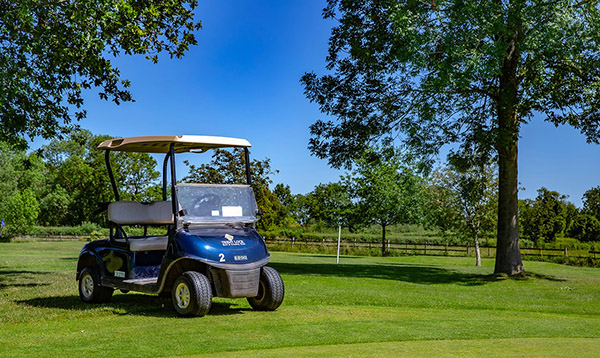 Buggy Hire
We have a fleet of 6 Yamaha 2-seater electric golf buggies (supplied from Leeds Golf Car Company for hire)
Prior booking is recommended to avoid disappointment.
Terms and conditions apply to the hire of golf buggies.
Please report to Club Reception to acknowledge and accept our terms. 
Please ensure you allow sufficient time before your tee off reservation. 
Buggy hire is subject to availability and will only permit drivers/operators to persons by age 17 and over who hold a full driving licence.
HIRE RATE
Club Members Receive a concession rate of £15.
Visitors Rate  £25 per round 18-hole
PLEASE NOTE:  Currently, buggies or any ride on vehicles are NOT permitted on the 9-Hole Canal Side Course (applicable to both club members and visitors)
Course Dress Code
18-Hole Riverside Course
All players are requested to wear the correct dress code while playing the 18 hole Riverside Course
SHIRTS MUST BE WORN INSIDE THE WAISTBAND
Golf shoes, collared shirts and golf shirts must be worn whilst playing the course
Tailored trousers and tailored shorts ONLY. 
          NOT PERMITTED ON THE COURSE - **NO EXCEPTIONS
NO Cargo Shorts allowed.
NO jeans(denim) or ¾ length trousers allowed.
NO Football logo shirts.
NO Tracksuits or Hoodies
NO Trousers in socks.
NO Sharing Clubs or Bags.
**This is not an extensive or exhaustive list,
 Trent Lock Golf and Country Club reserve the right to make any decisions regarding suitability of attire for playing the 18 Hole Riverside Course.
Anyone not in correct dress attire whilst playing the course will be invited to play on the 9 Hole course irrespective of tariff paid.
The final decision rests with our Club Reception Asscociate (staff member).
Trent Lock Golf and Country Club will not tolerate any violence or aggression towards our staff  if you disagree with their decision. 
Thank you for your co-operation